At this point in the build, there are TONS of decisions to make. I'm currently contemplating cabinets, countertops, sinks and faucets.
We are going with white cabinets in the kitchen at 9 ft tall which will look somewhat like this. They won't go all the way to the ceiling since our kitchen ceiling is 10 ft tall, however.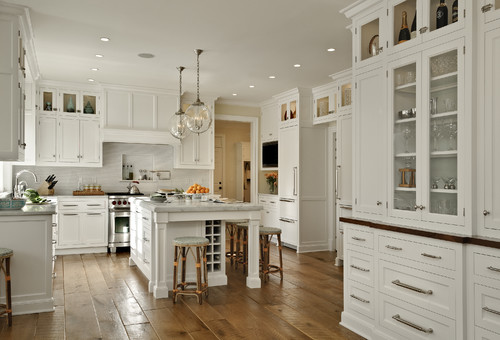 Traditional Kitchen by Millbrook Architects & Designers Crisp Architects
For countertops we have (read I have) gone back and forth between a gray and white carrara marble look in quartz or black granite.
For the marble look I've considered these.
Cambria Torquay – Has grey and tan veining. Cost is around $70 per foot, but you can get any edge your heart desires for no additional charge and undermount sink finishing is as cheap as $150 at a local shop.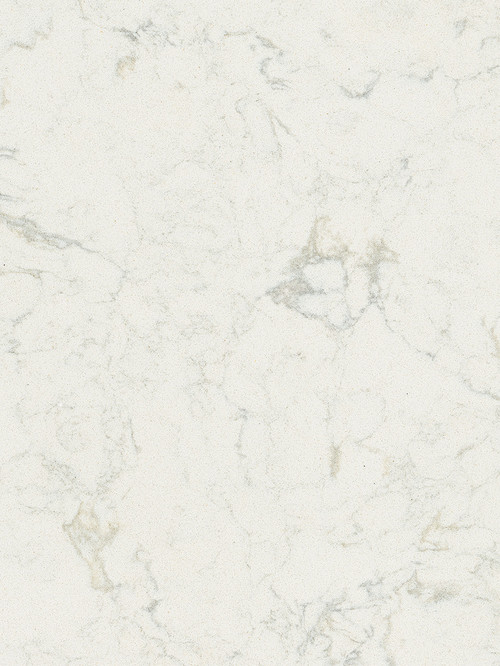 Here's a kitchen that shows the countertop.
Silestone Lagoon – Grayer than Torquay with subtle veining. Around $68.50 per foot installed.
You can see the grayer color compared to white cabinets.
Caesarstone London Gray or Frosty Carrina – 2 new colors by Caesarstone at $76+ per foot.
Here's an example of Frosty Carrina from a gardenweb member. (Gardenweb is the best by the way.)

Here's an example of London Grey in a kitchen from a gardenweb member.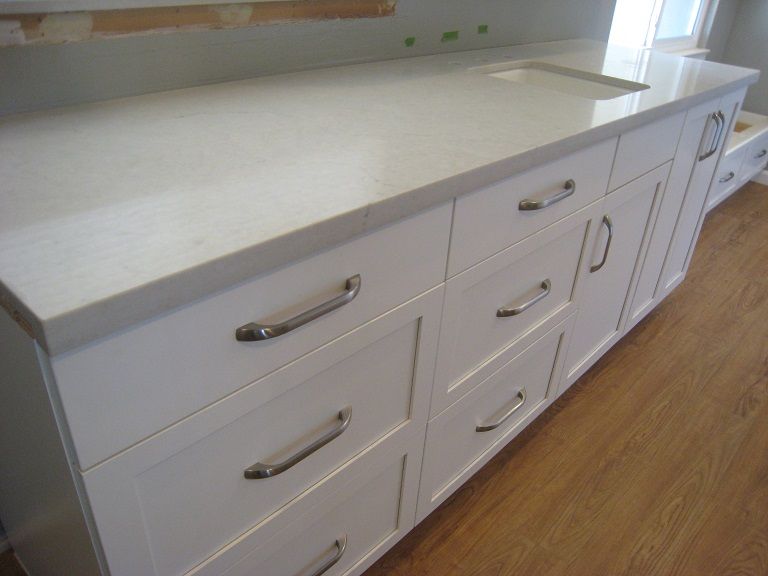 Among these options, I think Cambria Torquay is my favorite at the moment. I'm even contemplating putting it in our master bathroom as well.
The other option I am still considering is black granite. I don't think I like this option as well, but many of the kitchens I've saved on Houzz have white cabinets with black countertops (either soapstone or granite) so I guess my subconscious still likes it.
Here are the options I've seen in our price range
Black Pearl Granite – Not sure on the price per foot but this was a $10 upcharge from Tier 1 granite from the cabinet maker.
Opalescence Granite – Same price as the Black Pearl.
Black Andes Granite – This picture is honed. Polished is the same price as Opalescence and Black Pearl.
Thoughts? Suggestions? Ideas? 🙂